Shopping Cart
Your Cart is Empty
There was an error with PayPal
Click here to try again
Thank you for your business!
You should be receiving an order confirmation from Paypal shortly.
Exit Shopping Cart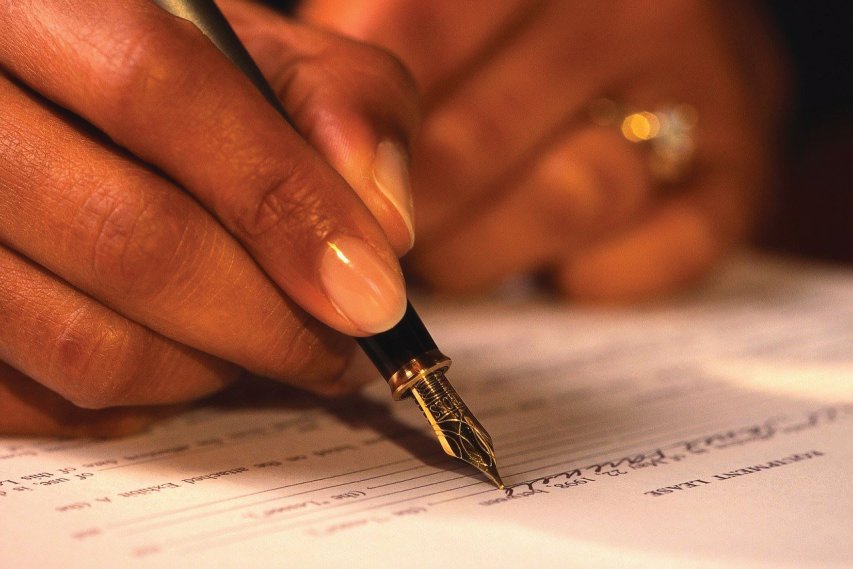 A lease is a contractual agreement between a landlord and a tenant. It illustrates the rules of the rental relationship that both parties agree to follow. It's a contract that is bound by law and depicts details of the agreement such as the length of stay, how many tenants are allowed on the property and how much is rent per month. The lease can either be a one page document or a ten page document, no matter the length, the lease should encompass the basics.
Many tenants understand what a lease is but unfortunately not everyone pays much attention to the details and often regard it as a document that show that they have a place to occupy. This often causes many conflicts and in some instances landlords and tenants have found themselves before the courts.
Below you will find important details to include in your lease agreement, it will help to lessen the chance of conflict between yourself and your landlord.
1. Rent - This is probably the most basic, yet very important, aspect of the agreement. The lease agreement should specify the amount of rent to be charged, when the rent is due, typically the first of the every month, and also the contract should state how the rent should be paid, meaning, should it be deposited into a bank account, should it be in the form of cash payment, should it be sent via mail to a specific address. Attention to detail aids in justification in the courts. To avoid confusion and limit the chance of disputes, include such details as:
acceptable payment methods
additional fees for late payment of rent, the amount of the fee and if there is a grace period

are there any charges if a rental check bounces
2. Allowance of Pets - Ensure that the lease or rental agreement is clear on it's restriction or allowance of pets. If pets are not allowed, the contract should explicitly state so, if pets are allowed, the contract should state if there are any restrictions, such as amount or the type of pet that is allowed.
3. Occupancy Limits - The lease agreement should depict clearly whether the rental unit is solely for the residents who have signed the lease agreement and their minor children or otherwise. This determines who has the right to live on the property. This clause in the contract gives the landlord the right to evict a tenant who moves in a friend or a family member, or sublets the unit with permission.
4. Repairs - It is in the best interest of both parties to clearly state how repairs will be handled in the lease agreement. In most rental agreements, the tenant is responsible for keeping the property clean and pay for any damages caused his or her abuse or neglect. It should also be made clear that the tenant is to alert the landlord at the first instance of dangerous conditions, the lease agreement typical details the procedure for handling complaint an repair requests.
5. Restrictions on Illegal Activity - To avoid trouble among your tenants, prevent property damage, and limit your exposure to lawsuits from residents and neighbors, an explicit lease or rental agreement clause prohibiting disruptive behavior, such as excessive noise, and illegal activity, such as drug dealing.
6. Type of Tenancy - The lease should state whether it is a rental agreement or a fixed-term lease. It's very important to know the difference between both. Rental agreements usually run from one month to the next and typically self renew unless terminated by either the landlord or the tenant. A lease generally lasts a year. The choice between the two comes down to a few factors such as how long will the period of tenancy last and how flexible the landlord or tenant wants to be.
7. Entry to Rental Property - The lease or rental agreement should fully state whether or not the landlord has the right to enter the property, this helps the landlord avoid illegal entry claims by his or her tenants or the violation of privacy rights.
8. Deposits - The use of security deposits have been seen as a major cause of friction between both landlords and tenants for sometime now. In order to prevent the need for a court case and limit the conflict, the lease should be clear on every aspect of the security deposit. It should state the exact dollar value of the deposit, it should state how the deposit will be used by the landlord, for example, if it will be used for damage repair and it should also state how the deposit may not be used by the tenant, such as payment for last month's rent. It should state when and how the deposit will be returned to the tenant, minus any deductions and also any non-returnable fees.
9. Names of Tenants - Every tenant who is of the legal age to be referred to as an adult and who resides in the rental unit should sign the lease agreement, this includes both members of a married or unmarried couple. This signing will make each tenant legally responsible for all the terms in the agreement, including the rent and use of the property. This means that the entire rent can be sought from any one of the parties in the event that one party is unable to pay, and if one tenant violates any of the terms of the contract the entire tenancy can be terminated.
If you can't afford to purchase a home or apartment just yet, your next best solution may just be to rent. Moving can be an exciting yet confusing time and finding a suitable place may be a daunting task and there are certain things that should be considered before making such a big step. Here are a few tips that should be considered before signing your name on the dotted line.
1. Budget - Decide how much you can afford to spend and try not to exceed your spending limit. Narrow your search according to your budget, it is understandable that at times you may have to compromise when it comes to getting a bigger apartment or getting an apartment in a better location, however, make sure it is worth spending that extra cash. If you have a smaller budget, getting a roommate is another viable solution, but make sure you know what types of people or habits you would like to avoid.
2. Where To Look - Using an apartment broker is a good choice when you are trying to find an apartment, but many people choose to avoid this avenue due to the extra cost attached. The more affordable option would be to check newspaper classifieds, rental websites or college notice boards. Checking out your options will allow you to have a better understanding of the rental market and you put yourself in a position for a better deal. Don't forget your about 'word of mouth', tell your friends that you're looking for an apartment and who knows, they may know of an apartment in their area.
3. What To Look For - It's easier to find an apartment when you know exactly what you are looking for, advice? Get a sheet of paper and write down a list of things you require. Do you want a place that allows pets? Do you want a place that is kid friendly? Do you want a place that is quiet? Do you want a place that provides Internet access? What about a dishwasher or laundry facilities? It's also good to visit the area at different times of the day, just to get an idea of what to expect.
4. Renter's Background - Similar to a cover letter when applying for a job, the renter's resume should include information that will give you an edge over other applicants and show the landlord that you are trustworthy applicant. Anything from references to your monthly income make you look good to and can be used as leverage.
5. What's In The Package? - This is probably one of the most important things to look out for, having a clear understanding of what is included in package will affect whether or not you take the property. Does the property provide cable or Internet? Is electricity and water included? Make sure that your landlord informs you of the average utility bill so you don't see any surprises.
6. Always Read Before You Sign - How many times have you ever signed a document without reading the fine print? Think about it. This is a big 'no-no' when it comes to renting, it's a common mistake that is made by a lot of renters who then end up getting the short end of the stick. Ensure that the landlord gives you a list of any rules or regulations and ensure that you thoroughly check before signing that new lease. Examples, the rental price, the beginning and expiration of the contract, repair responsibilities, is subletting allowed, is there a penalty for exiting the contract before the expiration date.
7. Contractual Issues - Renting is a big move, so you must ensure that you're covered, so never sign a lease without first seeing the apartment. Some contracts have an automatic renewal clause, your best bet is to stay away from these contracts, because you never know what the future holds. You can easily change your job or move and having a renewed contract will force you to pay even though you are not living there.
8. Inspect The Apartment - When looking for an apartment to rent or lease, it is important that you do not let the surface features deceive you. Look for any damages and ask for them to be repaired, otherwise you may just be blamed. Some key things to look for are leaks, whether it be water or gas, check to ensure that all electrical appliances are working, check to see if all windows open and close properly. The small things go along way towards having a happy home.
9. Negotiation - Once you have found a place that is to your liking and has the amenities you require, it is now time to strike a deal. If it's a landlord that has multiple properties it may be harder to get a cheaper price, but if it's a landlord that is just seeking steady monthly income from an uninhabited house, it may be easier to get a discount.
10. Sign On The Dotted Line - Now that you have agreed upon a price that is comfortable for both parties, it is time to put the finishing touches on deal. Remember to tie up all loose ends that are not specifically outlined in the contract.
New renter's may have more insight to add, so tell us what you think in the comments.

/