Shopping Cart
Your Cart is Empty
There was an error with PayPal
Click here to try again
Thank you for your business!
You should be receiving an order confirmation from Paypal shortly.
Exit Shopping Cart
| | |
| --- | --- |
| Posted on September 10, 2012 at 8:19 AM | |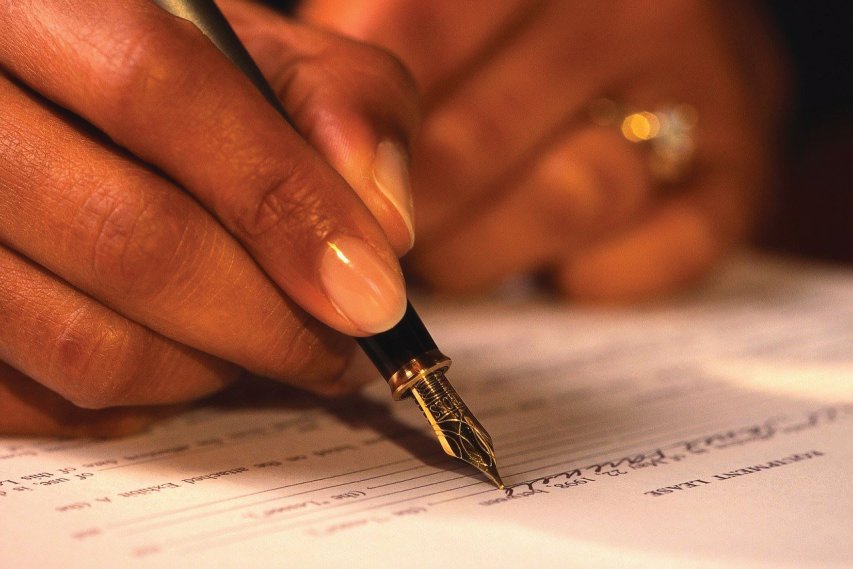 A lease is a contractual agreement between a landlord and a tenant. It illustrates the rules of the rental relationship that both parties agree to follow. It's a contract that is bound by law and depicts details of the agreement such as the length of stay, how many tenants are allowed on the property and how much is rent per month. The lease can either be a one page document or a ten page document, no matter the length, the lease should encompass the basics.
Many tenants understand what a lease is but unfortunately not everyone pays much attention to the details and often regard it as a document that show that they have a place to occupy. This often causes many conflicts and in some instances landlords and tenants have found themselves before the courts.
Below you will find important details to include in your lease agreement, it will help to lessen the chance of conflict between yourself and your landlord.
1. Rent - This is probably the most basic, yet very important, aspect of the agreement. The lease agreement should specify the amount of rent to be charged, when the rent is due, typically the first of the every month, and also the contract should state how the rent should be paid, meaning, should it be deposited into a bank account, should it be in the form of cash payment, should it be sent via mail to a specific address. Attention to detail aids in justification in the courts. To avoid confusion and limit the chance of disputes, include such details as:
acceptable payment methods
additional fees for late payment of rent, the amount of the fee and if there is a grace period

are there any charges if a rental check bounces



2. Allowance of Pets - Ensure that the lease or rental agreement is clear on it's restriction or allowance of pets. If pets are not allowed, the contract should explicitly state so, if pets are allowed, the contract should state if there are any restrictions, such as amount or the type of pet that is allowed.




3. Occupancy Limits - The lease agreement should depict clearly whether the rental unit is solely for the residents who have signed the lease agreement and their minor children or otherwise. This determines who has the right to live on the property. This clause in the contract gives the landlord the right to evict a tenant who moves in a friend or a family member, or sublets the unit with permission.




4. Repairs - It is in the best interest of both parties to clearly state how repairs will be handled in the lease agreement. In most rental agreements, the tenant is responsible for keeping the property clean and pay for any damages caused his or her abuse or neglect. It should also be made clear that the tenant is to alert the landlord at the first instance of dangerous conditions, the lease agreement typical details the procedure for handling complaint an repair requests.




5. Restrictions on Illegal Activity - To avoid trouble among your tenants, prevent property damage, and limit your exposure to lawsuits from residents and neighbors, an explicit lease or rental agreement clause prohibiting disruptive behavior, such as excessive noise, and illegal activity, such as drug dealing.




6. Type of Tenancy - The lease should state whether it is a rental agreement or a fixed-term lease. It's very important to know the difference between both. Rental agreements usually run from one month to the next and typically self renew unless terminated by either the landlord or the tenant. A lease generally lasts a year. The choice between the two comes down to a few factors such as how long will the period of tenancy last and how flexible the landlord or tenant wants to be.




7. Entry to Rental Property - The lease or rental agreement should fully state whether or not the landlord has the right to enter the property, this helps the landlord avoid illegal entry claims by his or her tenants or the violation of privacy rights.




8. Deposits - The use of security deposits have been seen as a major cause of friction between both landlords and tenants for sometime now. In order to prevent the need for a court case and limit the conflict, the lease should be clear on every aspect of the security deposit. It should state the exact dollar value of the deposit, it should state how the deposit will be used by the landlord, for example, if it will be used for damage repair and it should also state how the deposit may not be used by the tenant, such as payment for last month's rent. It should state when and how the deposit will be returned to the tenant, minus any deductions and also any non-returnable fees.




9. Names of Tenants - Every tenant who is of the legal age to be referred to as an adult and who resides in the rental unit should sign the lease agreement, this includes both members of a married or unmarried couple. This signing will make each tenant legally responsible for all the terms in the agreement, including the rent and use of the property. This means that the entire rent can be sought from any one of the parties in the event that one party is unable to pay, and if one tenant violates any of the terms of the contract the entire tenancy can be terminated.




Categories: Rental Advice

0

/